What's New At The Detroit Auto Show? Lawn Tractors!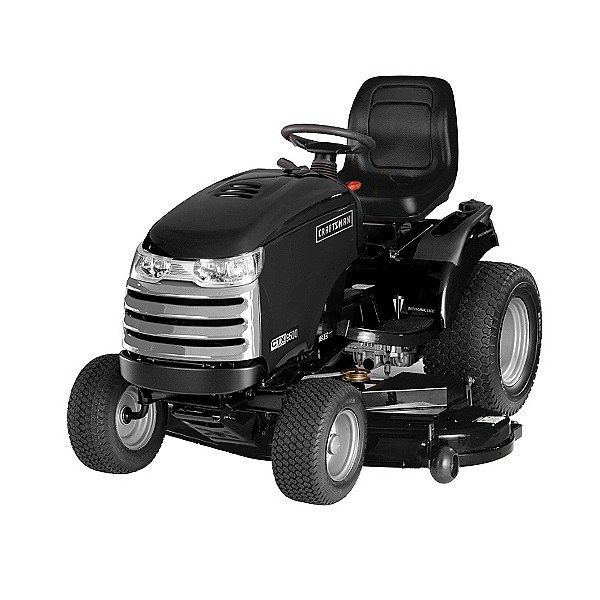 Is what must be the slowest vehicles at the 2012 Detroit Auto Show, Sears is offering a 30 h.p. garden tractor with electronic fuel management that can reach speeds of 8 m.p.h.
With models ranging from $3,000 to $7,000, the Craftsman CTX line of lawn mowers offer power steering, 18' turning radius and a cup holder.
Craftsman has even added automatic traction control and differential lock to this high end line of grass and weed whackers. Just like your SUV and car.
Gentlemen, start your engines. At least they may be good for neighborhood lawn racing.
The CTX line of tractors is available now only in California from Sears.